Worldwide revenues for global AI market are forecast to 19.6% year over year in 2022 to $432.8 billion, according to the latest release of the International Data Corporation (IDC) Worldwide Semiannual Artificial Intelligence Tracker. China is quickly closing the once-formidable lead other countries maintained on AI with a combination of government support and innate entrepreneurial zeal. According to earlier research, China has become a world leader in AI research and AI-empowered businesses.
The exciting opportunities artificial intelligence brings to the home design field also raise a rapid growth of the smart homes market. AI-powered smart homes are becoming a natural choice for people who want to enjoy more comfortable, convenient, and safe living spaces.
iSMART Design Awards are presented for outstanding design works and designers whose contributions have led directly to the understanding and application of home automation. It strives to create a platform where participants could transfer their insights and ideas about smart homes by design works. This award is established by Guangzhou Design Week, together with Moorgen - a leading international smart home brand.
With the vision of creating a better life, the award also seeks to power interior design with AI, and support international cooperation and development on home automation.
Jury Panel
The jury is invited by the operator of the participating organizations and the convener of the jury, covering the three aspects in design, aesthetics and lifestyle, gathering the leading persons in three aspects, such as design experts, art celebrities, journalists, fashion celebrities, influencers and specialists in smart home industry from various countries.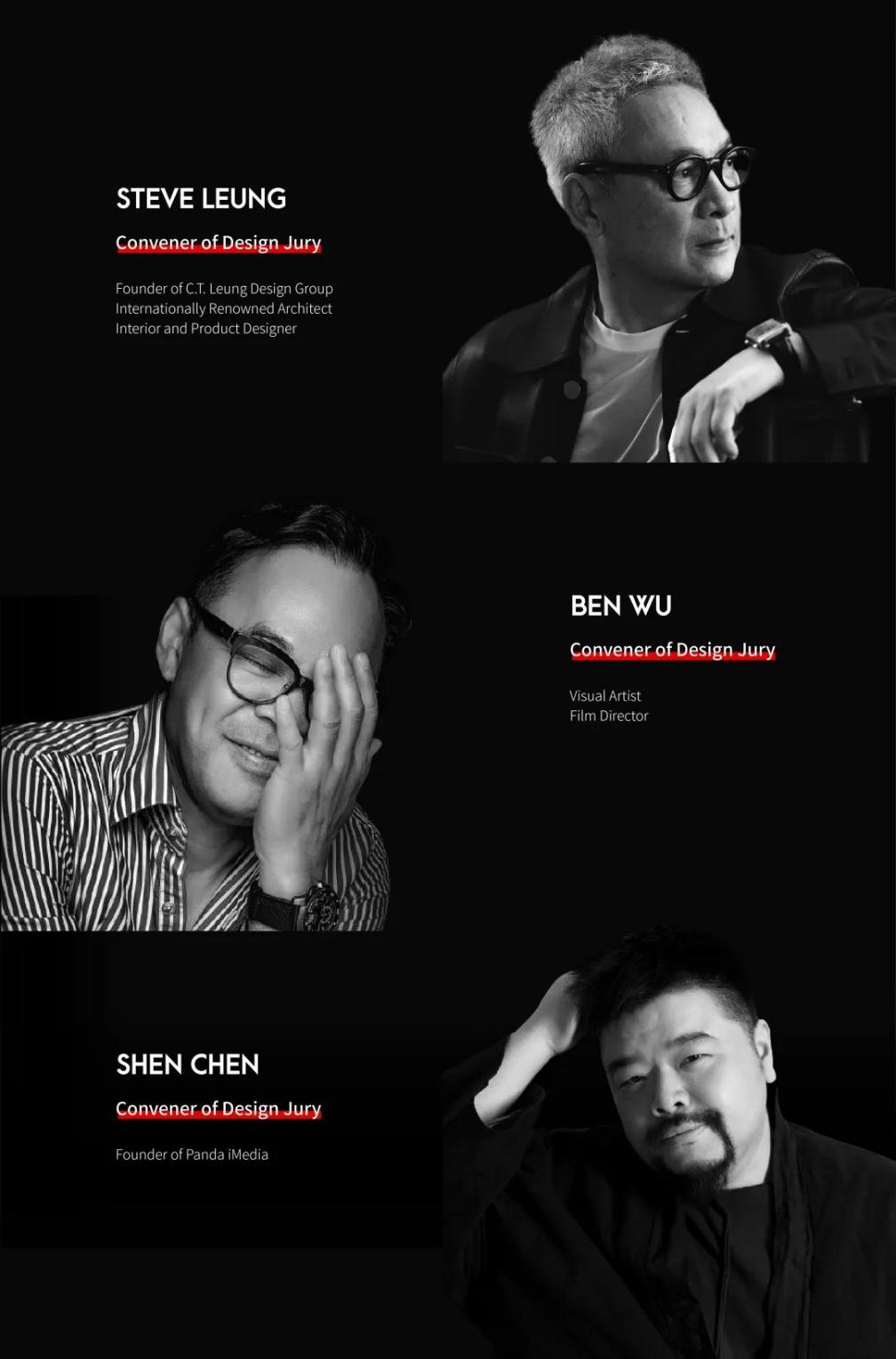 The Jury members will participate in the annual review and the promotion of smart design of the year. With respect and caution to the participating designers and entries, the jury will be independent, authoritative and honest in the review process. (The following is the 2022 Jury, the 2023 Jury will be announced soon)
Design Jury: Review from the professional perspective of design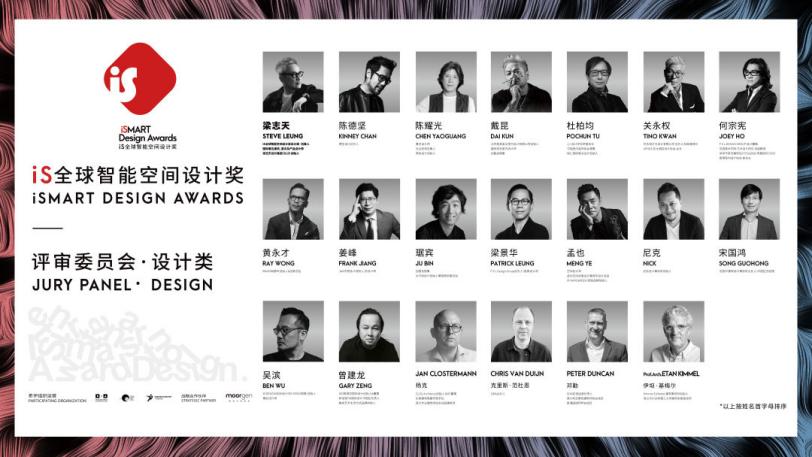 Aesthetics Jury: Review from the perspective of unique aesthetic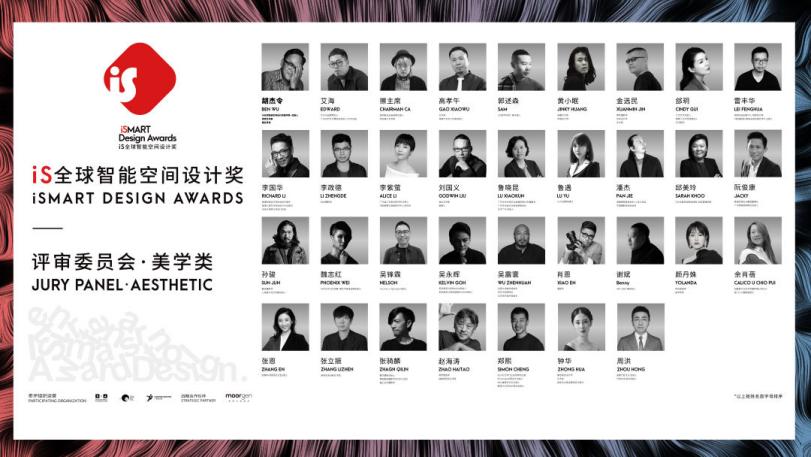 Lifestyle Jury:
Review from the perspective of the user's experience
Aesthetics Special Project
iSMART Design Awards - 2023 iSMART Image Project
Ben Wu, a visual artist and renowned director who is the convener of the Aesthetics Jury, will create the script and direct the shooting, which uses smart image technology to create and design images around the jury and the winners. The films will integrate technology with humanities and arts to give life scenes and bring high-quality smart life scenes for different homes, offices and urban construction globally.
Lifestyle Special Project
iSMART Design Awards - Person of Year Human Habitation
A quality life is not only the satisfaction of the soul, but also closely related to the environment we live in. People's pursuit of a better life is precisely the carrier of a better habitat. As the times change and consumer needs continue to iterate, how to interpret and perform the ideal residence to fit the times is also the reality of the new era of China's good life. Among them, there is a group of creators of beauty in the field of design, art and aesthetics, who take the script of beautiful life, engrave the beauty of human living, and transform the insight of consumers into the construction of lifestyle. They take the times as the medium to transmit the mark of beauty, and add color to the life of human living in a unique way. We pay tribute to this group of designers, artists and aestheticians who were born in a beautiful era and created beauty, they are the "Person of Year Human Habitation".
To preserve the beauty, 2022 iSMART Design Awards through Lifestyle Special Project - "Person of the Year Human Habitation". A special way to honor the era of beautiful human habitation and the designers, artists and lifestylers who created it at the award night. In 2023, we will continue to find the creators of the era of good living, and look forward to the announcement of the "Person of the Year Human Habitation".
CATAGORIES
The awards is organized under various categories separated into three disciplines: space design, lighting design and individual.
Space Design
The call for smart space design projects is open to professional designers / design agencies worldwide, and projects must be completed between January 1, 2021 and January 1, 2023. The categories of entries are as follows:
A. Residential Design: Villas, apartments, private residences, model rooms, duplexes, residences for special caregivers, etc.
B. Commercial Design: Commercial complexes, shopping centers, office buildings, restaurants, retail stores, grocery stores, etc.
C. Hospitality Design: Convention hotels, business hotels, resort hotels, boutique hotels, apartment hotels, etc.
D. Public Design: Theatres, concert halls, museums, art galleries, schools, cinemas, opera houses, hospitals, gymnasiums, etc.
Lighting Design
For lighting designers, design agencies around the world to collect lighting design projects, the project must be completed between January 1, 2021 and January 1, 2023. The categories of entries are as follows:
A. Architectural Lighting: building exterior lighting, community building lighting, heritage building lighting, street lighting, outdoor LED lighting systems, urban planning lighting enhancement etc.
B. Interior Lighting: architectural interior lighting, fashion design lighting, hotel & restaurant lighting, energy-efficient lighting, residential lighting, workplace lighting, horticultural lighting, medical lighting, spectral lighting etc.
C. Landscape Lighting: municipal landscape lighting transformation ( e.g. park landscape lighting, road landscape lighting, historical building landscape lighting, residential landscape lighting), commercial landscape lighting design ( e.g. live performance lighting, commercial area night tour lighting, theme park lighting, antique architecture landscape lighting, tourism scenic landscape lighting) etc.
D. Lighting Installation: light art, interactive lighting, stage lighting, theatrical performance lighting, design etc.
E. Lighting Products: customized lighting products for architecture, interior, landscape, planning and other projects as well as lighting products with market consumption power, etc.

Individual
The award is open to interior designers with outstanding performance and professional achievements in the field of smart space design. Candidates are not restricted by ethnicity, religion or region.
AWARDS
Space Design / Lighting Design
iSMART Design Awards · 2023 Winning Award
iSMART Design Awards · 2023 Best of the Best
iSMART Design Awards · 2023 Grand Prix
Individual
iSMART Design Awards · 2023 iSmart Habitat New Trend Cities List
iSMART Design Awards · 2023 iSmart Habitat New Trend 100 List
iSMART Design Awards · 2023 Nomination Designer
iSMART Design Awards · 2023 Designer of the Year
CRITERIA
Functional
User-oriented, with features that meet user needs and reflect user-friendliness.
Aesthetic
Unique design perspectives, with artistic expression of tension, reflecting the intersection of smart technology and humanistic life.
Innovative
Innovative design, fully consider the application of smart new technologies, new materials and new processes.
Integrated
Reasonable functional settings, practical layout, comfort and safety, and comprehensive solutions to solve user needs.
Sustainable
Promote green materials and energy-saving and environmental protection lifestyle, and propose design products and design concepts with sharing, energy saving and diversity.
SCHEDULE
April 19, 2023
2023 Global Launch Ceremony, Milan
Awards Released Globally

May, 2023
Regulations for the Award Announced
Call for Entries Opened

May - September, 2023
Global Promotion | Touring Promotion Events
iSMART Design Awards · 2023 Annual Nominated Designer Speech Tour
iSMART Design Awards Series of Study / Forum / Private Dinner

September 30, 2023
Entry Deadline
The Call for Entries is Closed and the Review Begins

October - November, 2023
Preliminary Review Announcement
iSMART Design Awards · 2023 Winning Award

December, 2023, Guangzhou Design Week
Final Review Announcement and Award Ceremony
iSMART Design Awards · 2023 Best of the Best
iSMART Design Awards · 2023 Grand Prix
iSMART Design Awards · 2023 iSmart Habitat New Trend Cities List
iSMART Design Awards · 2023 iSmart Habitat New Trend 100 List
iSMART Design Awards · 2023 Designer of the Year
GUIDELINES
Steps1. Register: Enter the entry of "iSMART DESIGN AWARD" (https://gzdw.designepoch.com.cn/detail/112), click "Apply Now".2. Upload: Follow the steps on the webpage to complete the application and upload the information.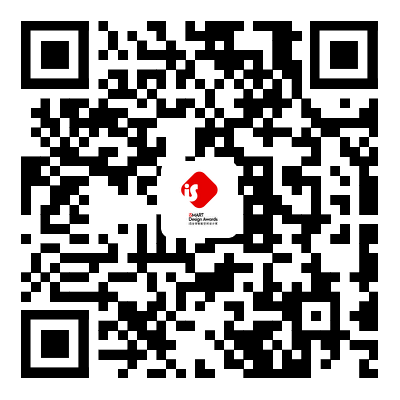 Notes
"MOORGEN" will also serve as " iSMART DESIGN AWARDS" 2023 strategic partner, to accept the submissions of designers from all over the world.
Requirement
Applicants are all required to submit participant information, and the following information corresponding to the category of participation:
Participant Information
(1) Individual/institution/group introduction: including but not limited to basic information of the lead designer, position, social achievements, etc
(2) Personal profile photo/institution logo/collective group photo: horizontal or vertical front profile photo, JPG format, minimum resolution of 300 dpi, size not exceeding 5M;
Space / Lighting / Individual Information
(1) Application form and design description: including but not limited to project location, completion time (must be completed between January 1, 2021 and January 1, 2023), design concept, no less than 300 words; each participant can declare no more than 3 sets of works, collective creation works must indicate the lead designer (no more than 2)
(2) Project photos: including but not limited to the design plan, 10-15 realistic drawings (overall space, local space, etc.), only the submission of rendering information will be considered invalid data; pictures should be in JPG format, with a precision of not less than 300 DPI and a size of not more than 10M
(3) Project video: the demonstration video of the project work, which needs to show the effect of dimming effect, electric curtains and other intelligent equipment linkage scenes, can be in MPEG, MP4, AVI format, no more than 3 minutes in length, with a file size of no more than 300M
FEES
1. The organizer will not charge any fees to the participants in any name or by any method at any time;
2. The transportation, accommodation and food expenses for the representatives of the award-winning individuals or organizations to attend the annual ceremony and award ceremony are at their own expense;
3. The representatives of the award-winning individuals or organizations attending the annual ceremony and award ceremony will be provided with a four-day pass to the 2023 Guangzhou Design Week by the organizer for free.
WINNERS' BENEFITS
International Recognition
Worldwide showcase of winning entries and the talent and expertise of winning designers.
Award Seal
Winners can access tools such as Winner Seal to promote their winning online and in printed material.
Certification
Winner certificate and award trophies will be given to all the winners and they can also be accessed anytime after the competition.
Publishment
The winning entry/designer will receive an opportunity to be showcased and promoted in the annual publication, iSMART Design Awards Yearbook.
Media Promotion
Being included in the press campaign directed to hundreds of thousands of design professionals, press, and potential clients worldwide.
Award Ceremony
Winning designers will receive an invitation to the current year's iSMART Design Awards Ceremony. As the winning designer, capture professional photos of your winning entries or award moment during the awards ceremony, which can be downloaded directly from the official link of the awards ceremony and used for press and social media.
Online/Offline Exhibition
The opportunity for winning designers/award-winning entries to be involved in online and offline exhibition activities.
Resource Networking
Winners will have a profile online showcased to a worldwide audience, making it easier to get in touch with business consultants, agencies & institutions.
TERMS & CONDITIONS
Eligibility
There is no age or gender restriction on the participants, and no fee will be charged to the participants.
Informed Rules
Before submitting your entry, please make sure to read the "Participation Rules" and related terms and conditions carefully. After confirming that they are correct, register your personal information. The personal information registered will be used for the notification of award results and the issuance of certificates. The organizing committee strictly enforces the confidentiality of personal information following the principle of responsibility for the participants.

Work Copyright
The participants shall guarantee that he/she owns independent, complete, clear, and undisputed copyrights for the whole and the components of the submitted works. The participants shall also guarantee that the submitted works do not infringe on the legal rights and interests of third parties, including copyrights, portrait rights, reputation rights, privacy rights, etc. If any dispute arises from the copyright, trademark right, reputation right, or any other legal rights and interests of the work, the participating organizations/individuals shall bear the consequences and losses.

Disqualification
If it is found that the personal data of the participant or the work is not true or does not meet the conditions of participation, the organizer has the right to disqualify the participant or withdraw the award, and the participant will be responsible for any loss caused by the organizer.
Organizing Committee
Each participant is deemed to have expressly agreed that the organizing committee and its licensees have the right to use the work in the series of exhibitions, dissemination, and publication without additional payment when the participant enters (exhibits) or is notified of the award.
Final Interpretation
The right to interpret this award belongs to the organizer. By participating in the competition, you are deemed to have agreed to all the provisions of these rules and regulations. If any dispute arises between the participants and the organizer or other participants, it should be solved through a consultation first. If the parties cannot solve the dispute by themselves, the organizing committee can mediate, and if the mediation fails, the parties will seek legal solutions by themselves.
CONTACTS
Guangzhou Design Week Organization Committee
Ms. Erin Li
E-mail:iscontact@gzdesignweek.com
Web: www.gzdesignweek.com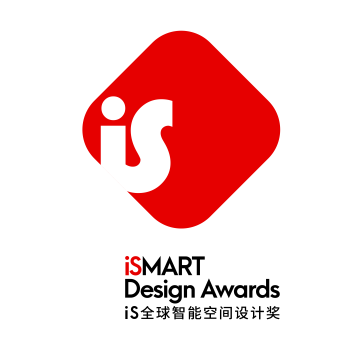 Based on the macro vision of China's initiative and global sharing, Guangzhou Design Week 2022, in collaboration with international authoritative design organizations and design media, and the world's leading smart home brand "MOORGEN", launched the international design awards - iSMART Design Awards. This award aims to select outstanding smart space design works and designers from the perspective of both professional design and consumer market, so as to promote the market popularization of smart home and the iterative upgrading of technology. We hope to empower design with smart technology, provide designers around the world with a forward-looking perspective on the future of human habitation, and jointly explore the new direction for the development of future smart home scenes.
Special thanks: Strategic Partners

MOORGEN has the world's leading industrial design team, with German style simple, comfortable and humanized user experience, and its smart products have won a number of international design awards, including the German Red Dot, the German IF, the U.S. IDEA, and the Japanese GOOD DESIGN. Moorgen is dedicated to providing high-quality smart products for global users. With innovative technology and superior solutions, Moorgen persistently provides users with comprehensive Internet of everything smart products and establishes a leading position in the global market with outstanding quality and trustworthy reliability and cutting-edge technology.
Haftungsausschluss: Dieser Artikel wurde aus anderen Medien reproduziert. Der Zweck des Nachdrucks besteht darin, mehr Informationen zu vermitteln. Dies bedeutet nicht, dass diese Website ihren Ansichten zustimmt und für ihre Authentizität verantwortlich ist und keine rechtliche Verantwortung trägt. Alle Ressourcen auf dieser Website werden im Internet gesammelt. Der Zweck des Teilens dient nur dem Lernen und Nachschlagen aller. Wenn eine Verletzung des Urheberrechts oder des geistigen Eigentums vorliegt, hinterlassen Sie uns bitte eine Nachricht.